Sales and Marketing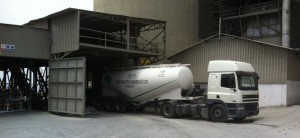 BEM Ltd. is located in Kalecik Boğaz and operated in the TRNC cement industry. We are able to meet the entire demand of the domestic cement market with our 450.000 tone/ year production capacity.
We offer our customers high quality products and services with our  rooted company culture. In this manner, our products are shipped to every geographic region of TRNC and our professional sales team is aimed to meet our customer's needs and requirements on time.
As an only cement manufacturer in the TRNC, we are producing within the scope of international standards and that is why we continuously improve and develop ourselfves through applying customer and process – oriented quality management system. In this context, ISO 9001:2015 "Quality Management System"  certificates and ISO 14001:2015 "Environmental System" certificates are being implemented as an accordance to international standards. The validity of these certifications are controlled by annual inspections.
BEM's all products are certified with T.S.E Compliance Certificate. Physical and mechanical tests and analyzes are carried out by our experienced laborants' in accordance with TS-EN 197-1 standards  in our fully equipped cement and concrete laboratory. In this manner, we provide technical support and best solutions to our customers.